It takes a cool head to manage a crisis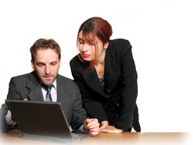 If you own, or are involved in, a privately held company that's struggling because of changes in the marketplace, loss of management, problems with creditors, or other operational issues, Peyton Investments can help you turn the company around. Under the guiding hand of Jeffrey D. STein, we can assist in rebuilding and recapitalizing your distressed company, providing the fresh and impartial outlook—as well as the ability to make tough decisions—needed to assess your business situation and take the steps necessary to return it to a healthy and prosperous state.
We quickly analyze the situation, defining problems and specifying solutions to stabilize and control the cash flow. Once the immediate crisis is under control, we develop a strategy which will return the company to a positive cash flow, implement guidelines to ensure its continuation, and put systems in place to make sure your company is able to achieve its full potential. If need be, we can help you raise capital, recruit new management, provide management coaching and mentoring, and even pursue a merger strategy should that be in the best interest of your company's long-term health.