Our mission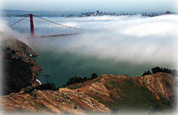 To provide the services needed to assist private and small cap companies during cyclical periods of transition, including start-up, expansion, contraction, the weathering of unforeseen events, and transitory business stagnation.
Company profile
Peyton Investments, headed up by Jeffery D. Stein, is a group of individuals, all of whom have operated successful companies. They have "made payrolls," launched companies from the germ of an idea, grown companies through thick and thin, bought and sold companies, and attained creative financing. They have the first-hand experience and knowledge needed to assist companies through the many transitions that make up its business journey, whether by mentoring, executive coaching, raising capital, merger and acquisition, or other forms of financial and strategic planning. Peyton Investments is compensated for its services through fees, success fees, retainers, stock, options, warrants, investments or a combination of them.
Jeffery D. Stein has over 30 years experience in creating, operating, selling and buying emerging companies. He has created two successful information technology companies that have had national recognition. His diverse experience as CEO gives Peyton Investments a board experience level in areas of finance, technology, operations, marketing, sales, and fund raising.
Contacting us
For more information about how Peyton Investments can help you through raising capital, merger or acquisition, planning and implementation, board membership, advisory roles, special projects, financial and strategic planning, coaching, and mentoring, contact us by email or call at (415) 435-2263.